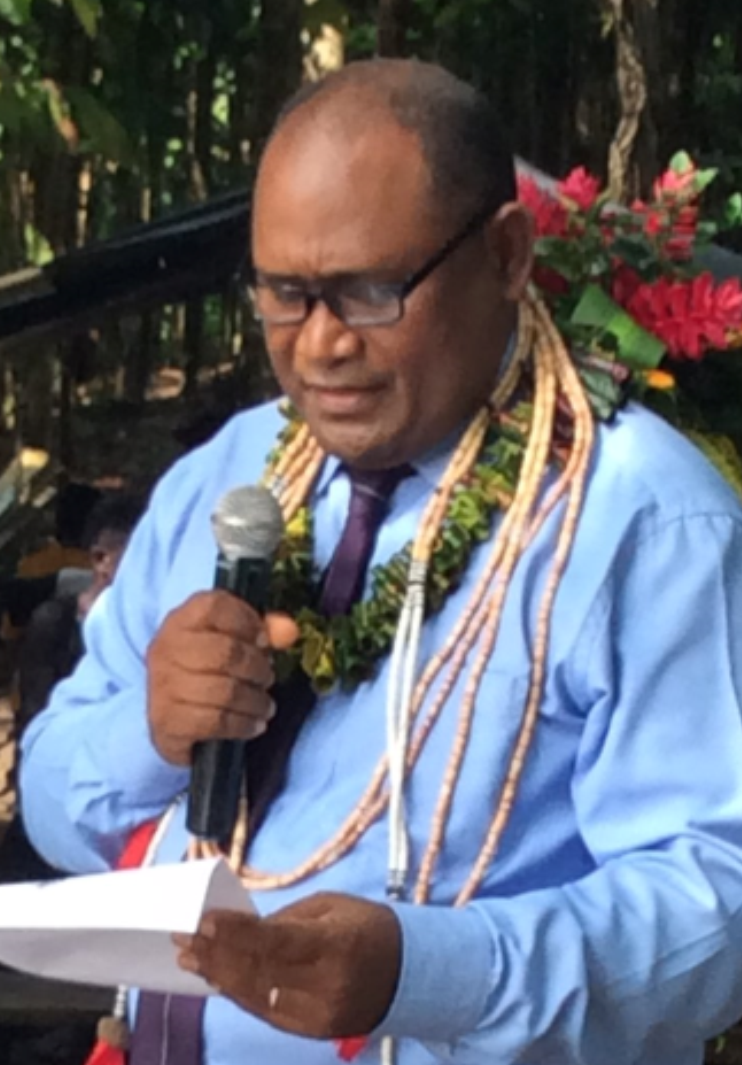 Barana Nature Park Launched
The Minister for Environment Climate Change Disaster Management and Meteorology Dr Culvick Togamana launched the Barana Nature Heritage Park and Environmental resilience centre recently.
Addressing the gathering, Dr Togamana congratulated the Barana community, SPREP, Guadalcanal Province and the Environment and Conservation Division of his Ministry for the partnership and collaboration though the Barana Nature Park project. He also thank the German Government for providing financial assistance through the Pacific Ecosystem based Adaptation to Climate Change Project (PEBBAC)
He said using nature based solutions to address the impact of climate change on people and the environment is the right approach for Solomon Islands. "I applaud the community here at Barana for taking this important vital step to demonstrate the use of eco-system base adaption. The approach taken by the community through the PEBBAC has taken you several steps further by integrating revenue generation aspects to eco-system adaption" the minister said.
In support of this initiative, the Government through the Ministry of Environment Climate Change Disaster Management and Meteorology has provided the nature park with the installation of solar system that now powers the environment and resilience centre, the kindy classroom and also the nursery. The minister said the installation is part of the government's 100 days policy priorities and their completion within the given time must be applauded,
He informed the Barana community that with the support of his Ministry, the Global Environment Fund (GEF) Small Grants Programme will also be investing US$100,000 to support further development of the Barana Nature Park for the next two years. In addition, he said the GEF-6 project which is in the pipeline and to be implemented in partnership with IUCN and SPREP, will also focus on the Tandai watersheds which will expand the work the Barana Nature and Heritage Park is currently undertaking. He further stated that the national governments support also comes through the Ministry of Forests for the nursery development and reforestation training for the nature park and later in the year the Ministry of Tourism for the eco-tourism components.